Friday Keynoter: Dan Gauger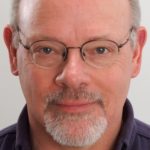 Dan Gauger is a senior research engineer at Bose Corporation and one of the founders of its work on noise cancellation headphones. He joined the staff of Bose in 1980 and began work on electronics related to noise cancellation in his first weeks here. Over the years he's filled many roles as the technology progressed and business evolved. Today he is a member of Bose's Research and Concept Development staff where he is the technical leader of work in this field that has fascinated him throughout his career. Dan is a graduated of MIT (SB/SM EE, 1981) where his focus was on control system and analog circuit design. He has also contributed to the work of the US standards committee (ANSI/ASA S12/WG11) responsible for testing of hearing protectors.
Friday Luncheon Speaker: Gershon Dublon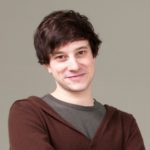 Gershon Dublon is a creative researcher, electrical engineer, and co-founder of slow immediate, an NYC-based art and technology studio. His recent doctoral dissertation, Sensor(y) Landscapes, introduces devices and environments that transform networks of sensors and their historical records into prosthetic extensions of human perception. His writing has appeared in proceedings, magazines, and journals including IEEE Sensors, ACM CHI, NIME, Scientific American, and Presence (MIT Press), has been covered by the NY Times, Wired, BBC, and NHK, and has been exhibited in venues such as MFA Boston, Ars Electronica and RIDM. Gershon has an S.M. (2011) and Ph.D. (2018) in Media Arts and Sciences from MIT and a B.S. in Electrical Engineering (2008) from Yale.
Gasaway Lecture: Brian Felsen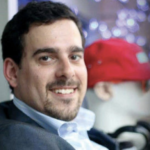 Brian Felsen is a certified occupational hearing conservationist (COHC), a Dangerous Decibels certified educator, and proud Minnesota native who studied business management in Santa Barbara, CA. He returned to his home state where his work and passion for hearing conservation intersected to become his life's purpose. A mentor invited Brian to attend an event which provided hearing aids to children and adults who otherwise would not have been able to afford them, igniting the purpose his life has been dedicated to ever since.
Today, with a lifetime of mostly self-imposed, unknowing overexposure to hazardous sound levels from playing music, performing, attending live shows and countless sporting events, Brian travels to school districts, private music schools, organizations, and companies throughout the country inspiring others to protect and preserve their hearing health. Brian's company holds dozens of collegiate and professional sports licenses for hearing protection products and collaborates with domestic and international organizations to improve people's understanding of, appreciation for, and commitment to caring for their ears.
Aside from his life's work, Brian is a golfer, reader, volunteer to many causes, musician, music aficionado of all genres and a lover of all animals, especially dogs and particularly his late, beloved border collie rescue, Minnea (pronounced like "Mini", short for Minneapolis).